Hello Reader


POSTURE AND BACK HEALTH

Everybody will suffer from a sore back, it's simply a matter of time. The good news is that 80 per cent are caused by "musculo-skeletal" reasons, and finally vanish. There is no serious underlying disease and most are preventable. Heaps are responsive to simple lifestyle modifications. Bad posture heads the list. Many sit at work all day. A suitable chair is vital.
SUITABLE CHAIR

All my life I sat in a standard straight backed kitchen chair which imposed no burden on any muscle group and kept the back erect. Minimum problems. Constant stooping, lifting heavy objects, head bent forward, slumping in an easy chair, will lead to backache. If your job entails irregular stooping, do some bends and stretches every hour or so. Ideally use the opposing muscles, and hold in position for 30 seconds. Over-stretched muscle fibres rebel. They go into spasm, which reduces blood supply. Toxins called lactic acid accumulate, and pain ensues. When spasm goes, so does the pain.

STRETCHING GOOD VALUE

Simple exercises help, walking heads the list. Heat enhances circulation. A hot shower (ending with cold or alternate hot and cold) also improves circulation. So do heat creams, rubs, hot wheat bag. Kneading sore spots with knuckles helps. Physiotherapy is good. I prefer remedial massage with attention to "trigger points" which can be magical. Some gain relief from chiropractic, osteopathy or acupuncture. First line medication is long-acting paracetamol (Panadol-osteo). Two tablets twice a day or only when pain is maximum. The NSAIDS (including aspirin) are glorified pain killers, but also gastric irritants which may lead to stomach bleeding which can be severe. Some may cause heart irregularities.

SEVERE CASES

Ideally avoid. Severe cases require a CT scan. If a crushed disc presses on a nerve root, "microdiscectomy" by a neuro-surgeon can produce amazing permanent relief within 24 hours. But happily, "Dr Nature" (read God) can fix about 80 per cent of backaches.


FEELING ILL

If you are feeling ill, go to docwright.com.au. Type in your symptom at the Search area in the left hand column of screen, select topic and click for immediate advice. The search data is updated weekly.


MUM AND DAD, GRAN, GRAMPS, UNCLE AND AUNTY

If you are looking for a great spot for Mum, Dad, Gran, Gramps, Uncle and Aunts, give David a call at lovely Vimiera Village on 02 9868 7544. Assisted living is available at modest cost (largely covered by pension and government rental assistance). A tour through the village is on the web at www.vimieravillage.com.au

www.docwright.com.au
(If feeling unwell, visit this site, filled with health advice. You may enter your own symptom in the "Search" box located on the LHS, and click for an immediate reply from Dr Wright). This section is updated weekly.

www.mediaid.org.au
(We are a non-profit Public Benevolent Institution and Charity, and provide a large range of benefits and information to people across all socio economic levels. Check us out).


Kind Regards,




DR JAMES WRIGHT

PS "Good Health" is lifes most precious gift.

To become a subscriber to the free monthly bulletin, please email your name and email address to newsletter@docwright.com.au.

This health advice is general in nature. You are advised to seek medical attention from your Doctor or health care provider for your own specific symptoms and circumstances.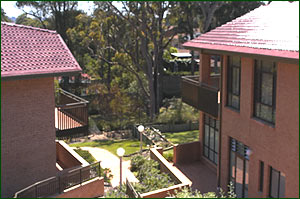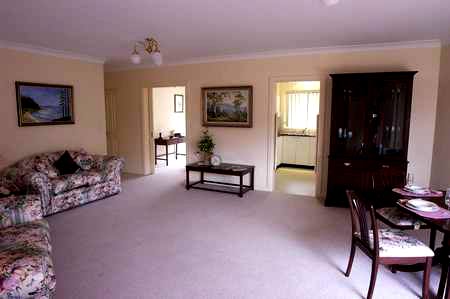 "Vimiera Village" is operated by Medi Aid Centre Foundation Ltd ABN 11 038 579 170